Listings Unlimited
Single Property Websites
The Original and Leading Single Property Website Provider. Service includes a complete marketing system to help real estate professionals market and sell their properties online.
EFFECTIVE PROPERTY MARKETING
Get More Listings
WOW your clients with our beautifully designed single property websites!
This powerful marketing tool allows you to direct your prospects to a website designed specifically for a single property i.e. www.555luxuryway.com.
sms text message marketing
Mobile Lead Capture Built-In
Real Estate SMS marketing made simple! Smart Lead Capture (SLC) is a new mobile lead capture platform included with our Listings Unlimited service. This tool allows real estate professionals to capture mobile leads by offering home buyers the ability to text for more information about a home listed for sale or rent.
Send a text to 888-866-9492
enter P120 in the message field and click SEND!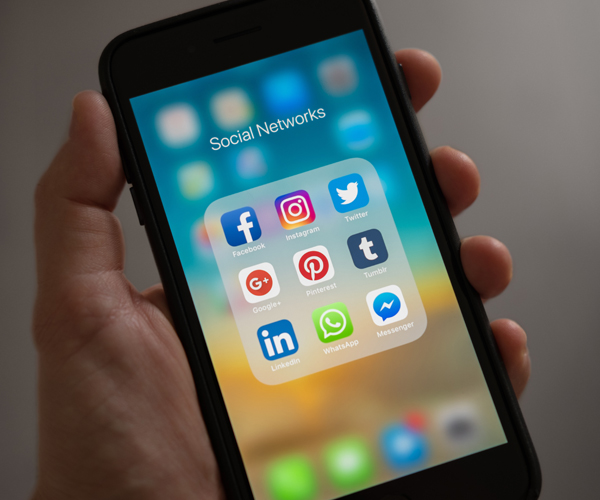 Built-IN
Social Sharing Tools
Social media is a powerful real estate marketing tool. Unlike traditional real estate marketing, where you basically "dump" information on people hoping to entice them, social media marketing is all about having a two-way conversation with people, building long-term relationships and cultivating trust.
Each Listings Unlimited Site comes with a built-in posting tool that enables you to easily add your website to your favorite social network, whether it's Twitter, Facebook or any other social network you prefer to use.
Test Drive FREE for 14 Days
Take advantage of our risk free 14-day demo – no credit card required!
Agents & Teams
Win more listings and attract more buyers with a marketing tool that buyers use and sellers love! Get all of your properties online for one low monthly price!
Offices
Recruit and Retain great agents with a tool that your sales associates will LOVE! Our easy-to-use system will help them market and sell all their listings online!
Property Managers
Create a Single Property Website for all of your rental listings. Renters love easy access to the property details. Upload applications and disclosures as well!
what's included?
A few of our favorite features . . .
Single Property Websites
With Listings Unlimited you can create professional single property websites for each of your listings. Point your prospects directly to your listing by giving them the unique property address domain name.
Smart Lead Capture
Smart Lead Capture is a new mobile platform that allows agents and brokers to capture leads by offering their clients the ability to text for more information about a home listed for sale.
Video Builder
You can create stunning videos for each of your real estate listings and post them on YouTube. Our videos are fun to watch, engaging, a great listing tool and included free with Listings Unlimited!
Social Sharing
Listings Unlimited includes a built-in posting tool that allows you to add your property websites to your favorite social network. Your website visitors can also add your website to their social networks as well.
At Listings Unlimited we offer online marketing tools for real estate professionals. Our products and services enable agents to grow their business and market their listings online, on mobile devices, with videos, on social networking sites, and in print. We introduced single property websites (ListingDomains.com) to the world in 2001 and since then we've been working hard to constantly enhance and grow our line of real estate web tools. Our goal is to help our users with every aspect of marketing their listings online. Over the years, our features have grown to include so much more than a simple website used to showcase a home. In order to help our clients win listings, and sell them faster we also include a video builder that will automatically syndicate to YouTube; a craigslist flyer that generates a beautiful flyer for craigslist and allow the user to track their views and clicks; a property feedback system that allows agents and broker to send a feedback request to agents who have shown their listing; built-in social sharing tools; a document vault that enables the agent to upload and password protect any number of disclosures, inspections, floor plans, etc.; syndication to the major property portals like iPropertySearch, HomeFinder, Yahoo, and more; a mobile version of the property website; and a Contact Relationship Manager (CRM) that will store all of the user's website contacts and leads. We also offer the ability to purchase premium domain names and a custom sign rider for each listing. Our latest product, Listings Unlimited, includes a mobile lead capture service we call "Smart Lead Capture". Smart Lead Capture (SLC) is a new mobile platform that allows agents and brokers to capture leads by offering their clients the ability to text for more information about a home listed for sale or rent. With this service, each property is assigned a Smart Capture Code that when sent via SMS to 888-866-9492, will send the user information about the property along with a link to the property's mobile website. To see this service in action, Send a Text Message To: 888-866-9492 and enter the Message: P120
SO TAKE LISTINGS UNLIMITED ALONG ON YOUR NEXT LISTING PRESENTATION AND SEE WHY THIS TOOL, IS THE ONLY TOOL YOU NEED. CHECK IT OUT BY CREATING A FREE DEMO TODAY. WWW.LISTINGSUNLIMITED.COM